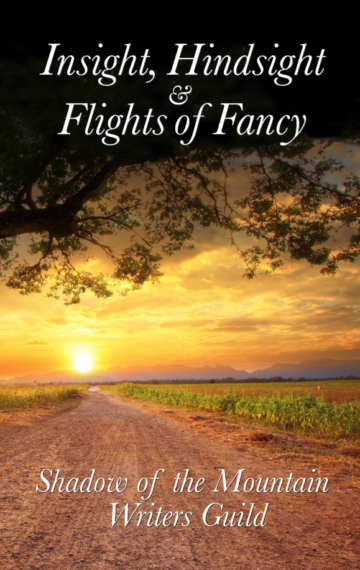 $14.99
Publisher:

Andrew Benzie Books

Available in:

Paperback, Kindle

ISBN:

978-1-941713-62-4
Amazon
Imagination is the mind's unlimited creative eye—Katherine Navarro Storytelling is ageless. Motivated by imagination and keen observation, writers absorb life experiences to store for future retrieval. Each memory becomes part of a story bearing the stamp of the writer's unique style.
Insight, Hindsight & Flights of Fancy, is a collection of short stories by Shadow of the Mountain Writers Guild, a diverse group of published literary artists.
With each story you will share adventure, tragedy, love and humor meeting multiple characters that will make you laugh, cry, and rejoice in the author's portrayal of the human condition. This book is your invitation to take a Flight of Fancy.